PERSONALIZED MARKETING SOLUTIONS
DIRECT MAIL COMMUNICATION
How to use personalized printed ads to increase sales and strengthen customer loyalty?
How to realize figital (online+offline) and attractive DM communication?
Are you sure you know about abilities of VDP (variable data printing)?
Find below short "hints and tips" about effective and creative DM communication
---
DEEP PERSONALIZATION
Why not to use more information from your customer database than just a name in your DM campaigns? It simply gives your customers a unique experience with your brand. Personalized direct mail reflects the preferences and responds to the actual needs and interests. You reach them in the perfect moment with highly relevant message e.g. offers supported by incentives like coupons.
Each copy of multi million campaign can be unique, with individually tailored messages.
FULL COLOR VARIABLE DATA PRINTING
In the text and in the image
One-sided (simplex) and two-sided (duplex)
On sheets up to B1 format or on finished products
On papers of various weight and with different finishing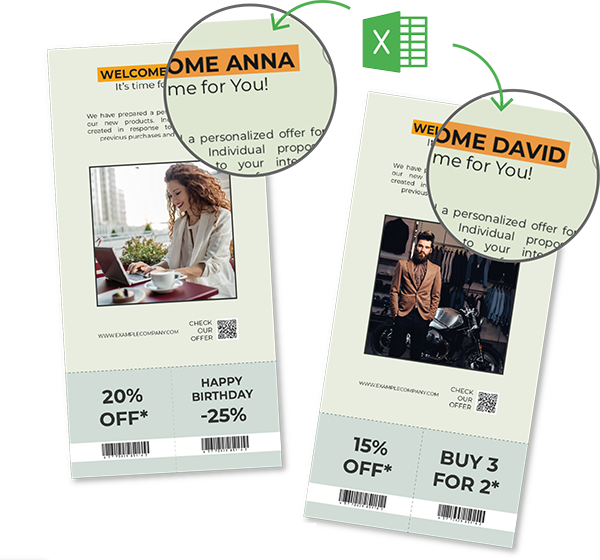 PERSONALIZED CONTENT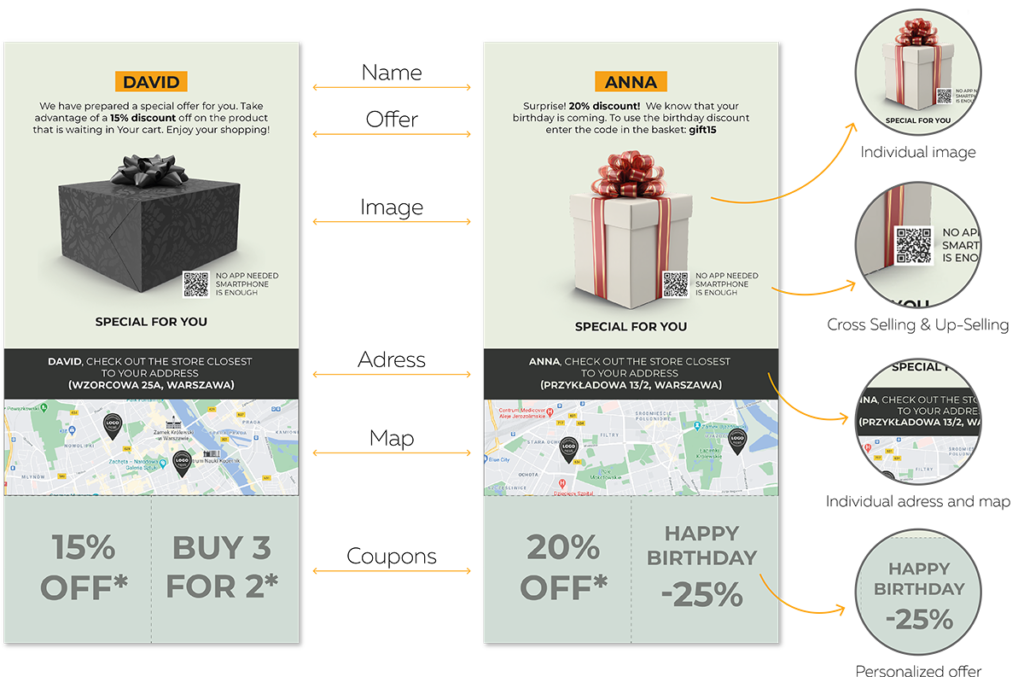 IN CUSTOMIZED ENVELOPES
Outer envelope can be fully personalized with variable image and text to encourage your customers to open your mail.
We ensure we match the correct letter (message with offer) and outer and outer envelope by using 2d barcode technology on the back.

---
NON-STANDARD, CREATIVE FORMS AND SHAPES
Reaching a new level of users experience!
Modern print technology allows to produce various formats – in creative ways to make your oer even more attractive.
Unlimited possibilities of choosing paper and print finishing create premium/ luxury feel – in visual, touch, smell, and even taste sense.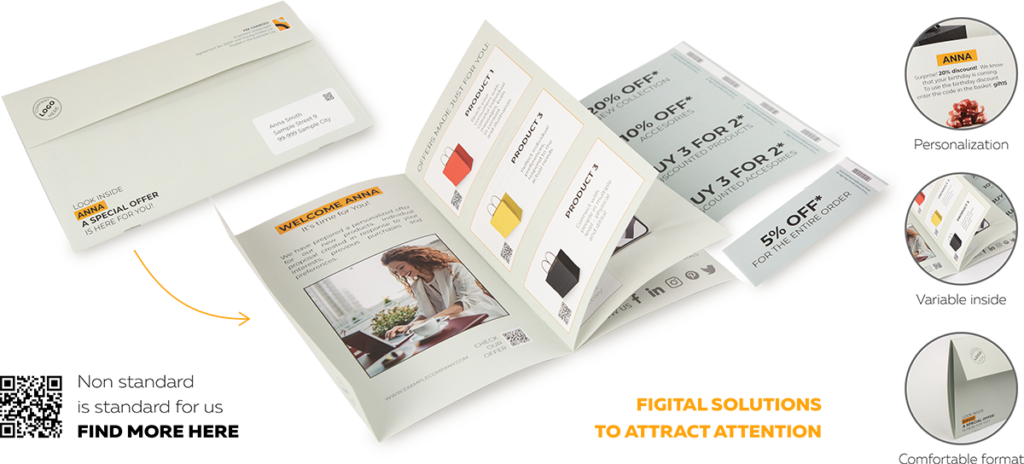 NON STANDARD PRODUCTS

---
FIGITAL (OMNICHANNEL COMMUNICATION) – ONLINE & OFFLINE WORKING TOGETHER
Delivering more complete costumer experience by interacting at multiple touch points. QR code – a simple tool with lots of benefits:
Facilitates shopping and contacting – directs easily and quickly e.g. to your website, store, contact form or option to redeem your vouchers or online offers
Supplements print with multimedia resources (e.g. films, publications in social media).
Builds a database of consumers (tracking URL links from the code gives extensive information on potential interested parties).
Helps to measure ROI of promotional campaigns.
Contactless technology – increases safety and helps to keep distance in the age of a pandemic.
DIRECT MAIL + DIGITAL – THE PERFECT COMBINATION GIVING THE CLIENT MULTIPLE WAYS TO RESPOND!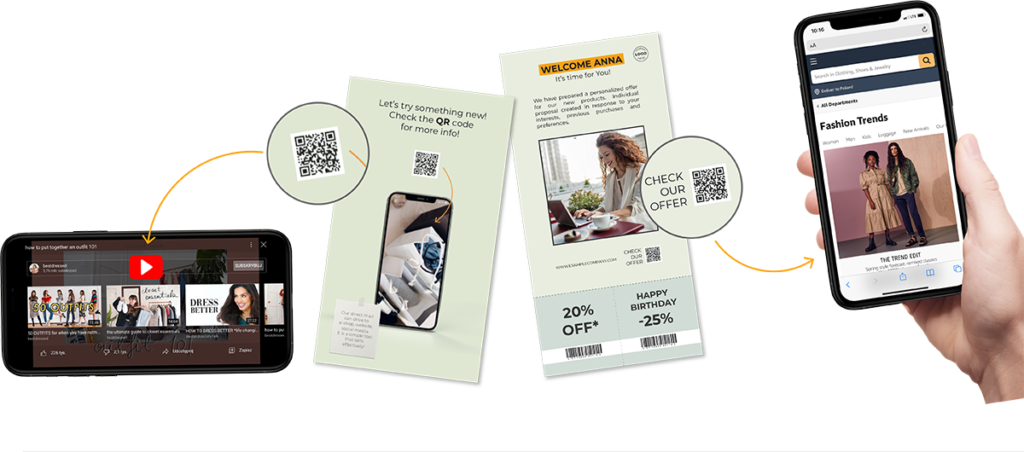 ---
ARE YOU INSPIRED BY PERSONALIZED AND NON-STANDARD DIRECT MAIL POSSIBILITIES?
JUST DO IT!
TAKE YOUR MARKETING CAMPAIGNS TO THE NEXT LEVEL.
---
WE CAN HELP YOU WITH YOUR NEXT DIRECT MARKETING CAMPAIGN
CONTACT US